Thiết bị đo lưu lượng SIEMENS MAG 3100 7ME6310/7ME6340 | Flow meter SIEMENS | Đại lý phân phối SIEMENS Việt Nam
---
Siemens là hãng điện khí lớn nhất của CHLB Đức và châu Âu, các trụ sở quốc tế của Siemens đóng ở Berlinvà München. Công ty này có 6 lĩnh vực kinh doanh: tự động hóa & điều khiển, điện lực, vận tải, y tế, thông tin và liên lạc và chiếu sáng. Ngày 28 tháng 11 năm 2007, Siemens tổ chức lại thành 3 nhóm: công nghiệp, năng lượng, chăm sóc y tế với 15 phân ban. Trên khắp thế giới, Siemens có nhiều công ty con và sử dụng khoảng 480.000 nhân công ở 90 quốc gia và có doanh số toàn cầu đạt 72,488 tỷ Euro trong năm tài chính 2007

Công ty Non Nước chúng tôi chuyên cung cấp các loại Thiết bị SIEMENS của hãng SIEMENS. SIEMENS mang đến hàng loạt các giải pháp về đo lường, cảm biến và cảm biến SIEMENS có thể đáp ứng được rất nhiều ứng dụng của khách hàng. Vì thế SIEMENS được sử dụng rộng rãi trên thế giới.

---
Thiết bị đo lưu lượng SIEMENS MAG 3100 7ME6310/7ME6340 | Flow meter SIEMENS | Đại lý phân phối SIEMENS Việt Nam
---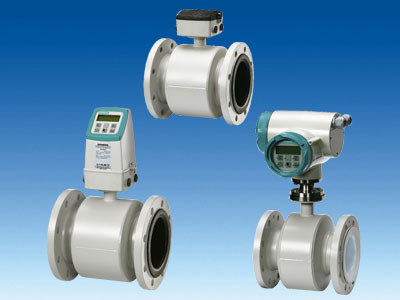 Mã sản phẩm:
7ME6310/7ME6340
Tên sản phẩm:
MAG 3100
The SITRANS F M MAG 3100 is an electromagnetic flow sensor in a large variety that meets the demands of almost every flow application.
Version

MAG 3100

MAG 3100 HT (High Temperature)

MAG 3100 P

Nominal size

DN 15 ... DN 2000 (½" ... 78")

DN 15…DN 300 (½" ... 12")

DN 15…DN 300 (½" ... 12")

Measuring principle

electromagnetic induction

electromagnetic induction

electromagnetic induction

Excitation frequency

DN 15 ... 65 (½" … 2½"): 12.5 Hz

DN 80 ... 150 (3" ... 6"): 6.25 Hz

DN 200 ... 1200 (8" ... 48"): 3.125 Hz

DN 1400 ... 2000 (54" ... 78"): 1.5625 Hz

DN 15 ... 65 (½" … 2½"): 12.5 Hz

DN 80 ... 150 (3" ... 6"): 6.25 Hz

DN 200 ... 300 (8" ... 12"): 3.125 Hz

DN 15 ... 65 (½" … 2½"): 12.5 Hz

DN 80 ... 150 (3" ... 6"): 6.25 Hz

DN 200 ... 300 (8" ... 12"): 3.125 Hz

Process connection

Flanges

EN 1092-1, raised face (EN 1092-1, DIN 2501 & BS 4504 have the same mating dimensions)

DN 65 ... 2000 (2½" … 48"): PN 6 (87 psi)

DN 200 ... 2000 (8" … 48"):PN 10 (145 psi)

DN 65 ... 2000 (2½" … 78"): PN 16 (232 psi)

DN 200 ... 600 (8" … 24"): PN 25 (362 psi)

DN 15 ... 600 (½" … 24"): PN 40 (580 psi)

DN 50 ... 300 (2" … 12"): PN 63 (913 psi)

DN 25 ... 300 (1" … 12"): PN 100 (1450 psi)

ANSI B16.5 (~BS 1560), raised face

½" ... 24": Class 150 (20 bar (290 psi))

½" ... 24": Class 300 (50 bar (725 psi))

AWWA C-207, flat face 28" ... 78": Class D (10 bar)

AS 2129, raised face ½" ... 48": Table E

AS 4087, raised face:

PN 16 (DN 50 ... 1200, 16 bar (232 psi))

PN 21 (DN 50 ... 600, 21 bar (304 psi))

PN 35 (DN 50 ... 600, 35 bar (508 psi))

Other flanges and pressure ratings on request

EN 1092-1, raised face (EN 1092-1, DIN 2501 & BS 4504 have the same mating dimensions)

DN 15 ... 300 (½" … 12"): PN 40 (580 psi)

DN 65 ... 300 (2½" … 12"):PN 16 (232 psi)

DN 200 ... 300 (8" … 12"):PN 10 (145 psi)

DN 200 ... 300 (8" … 12"): PN 25 (362 psi)




ANSI B16.5 (~BS 1560), raised face:

½" ... 12": Class 150 (20 bar (290 psi))

½" ... 12": Class 300 (50 bar (725 psi))




AS 2129, raised face ½" ... 12": Table E




Other flanges and pressure ratings on request

EN 1092-1, raised face (EN 1092-1, DIN 2501 & BS 4504 have the same mating dimensions)

DN 15 ... 50 (½" … 2"): PN 40 (580 psi)

DN 65 ... 300 (2½" … 12"):PN 16 (232 psi)

DN 200 ... 300 (8" … 12"):PN 10 (145 psi)




ANSI B16.5 (~BS 1560), raised face

½" ... 12": Class 150 (20 bar (290 psi))

Rated operation conditions

Ambient temperature(conditions also dependent on liner characteristiques)

Sensor

-40 … +100 ºC (-40 … +212 °F)

-40 … +100 ºC (-40 … +212 °F)

-40 … +100 ºC (-40 … +212 °F)

-20 … +60 ºC (-4 … +140 °F)

For up to 150 °C (302 °F) temperature of medium: -20 … +60 ºC (-4 … +140 °F)

For 150 … 180 °C (302 … 356 °F) temperature of medium: -20 … +50 ºC (-4 … +122 °F)

-20 … +60 ºC (-4 … +140 °F)

With compact transmitter MAG 5000/6000

-20 … +50 ºC
(-4 … +122 °F)

-20 … +50 ºC
(-4 … +122 °F)

-20 … +50 ºC
(-4 … +122 °F)

With compact transmitter MAG 6000 I

-20 … +60 ºC
(-4 … +140 °F)

-20 … +60 ºC
(-4 … +140 °F)

-20 … +60 ºC
(-4 … +140 °F)

With compact transmitter MAG 6000 I Ex d

-10 … +60 ºC
(14 … 140 °F)

-10 … +60 ºC
(14 … 140 °F)

-10 … +60 ºC
(14 … 140 °F)

Operating pressure

Operating pressure[abs. bar] (maximum operating pressure decreases with increasing operating temperature and with stainless steel flanges)

Neoprene 0.01 ... 100 bar

(0.15 ... 1450 psi)

EPDM 0.01 ... 40 bar (0.15 ... 580 psi)

Linatex® 0.01 ... 40 bar (0.15 ... 580 psi)

Ebonite 0.01 ... 100 bar
(0.15 ... 1450 psi)
PTFE (DN ≤ 300, 0.3 … 50 bar/
≤ 12", 4 … 725 psi)
(350 ≤ DN ≤ 600/14"≤ DN ≤ 24")
0.3 ... 40 bar (4 ... 580 psi)

PFA

DN 25 ... 100 (1" … 4"): 0.01 ... 50 bar (0.15 ... 725 psi)

PTFE Teflon

DN 15 ... 300 (½" … 12") (130/180 °C (266 °F/356ºF)): 0.3/0.6 ... 50 bar
(4/8 ... 725 psi) (180 ºC (356 ºF) PTFE has factory mounted grounding SS rings type E & SS terminal box)

PFA

DN 25 ... 100 (1" … 4"): 0.01 ... 50 bar (0.15 ... 725 psi)

PTFE Teflon

DN 15 ... 300 (½" … 12"): 0.3 ... 50 bar (4 ... 725 psi)

PFA

DN 15 ... 100 (1" … 4"): 0.01 ... 50 bar (0.15 ... 725 psi)

Enclosure rating

IP67/NEMA 4X/6 to EN 60529, 1 mH2O for 30 min

Option: IP68/NEMA 6P to EN 60529,10 mH2O cont. (no ATEX)

IP67/NEMA 4X/6 to EN 60529, 1 mH2O for 30 min

Option: IP68/NEMA 6P to EN 60529,10 mH2O cont. (no ATEX)

IP67/NEMA 4X/6 to EN 60529, 1 mH2O for 30 min

Option: IP68/NEMA 6P to EN 60529,10 mH2O cont. (no ATEX)

Pressure drop at 3 m/s

As straigth pipe

As straigth pipe

As straigth pipe

Test pressure

1.5 x PN (where applicable)

1.5 x PN (where applicable)

1.5 x PN (where applicable)

Mechanical load

18 ... 1000 Hz random in x, y z, directions for 2 hours according to EN 60068-2-36

Sensor: 3.17 grms

Sensor with compact MAG 5000/ 6000 mounted transmitter: 3.17 grms

Sensor with compact MAG 6000 I/ 6000 I Ex mounted transmitter: 1.14 grms

18 ... 1000 Hz random in x, y z, directions for 2 hours according to EN 60068-2-36

Sensor: 3.17 grms

Sensor with compact MAG 5000/ 6000 mounted transmitter: 3.17 grms

Sensor with compact MAG 6000 I/ 6000 I Ex mounted transmitter: 1.14 grms

18 ... 1000 Hz random in x, y z, directions for 2 hours according to EN 60068-2-36

Sensor: 3.17 grms

Sensor with compact MAG 5000/ 6000 mounted transmitter: 3.17 grms

Sensor with compact MAG 6000 I/ 6000 I Ex mounted transmitter: 1.14 grms

Temperature of medium

Neoprene 0 … +70 °C (32 … 158 °F)

EPDM -10 … +70 °C (+14 … +158 °F)

Linatex® (rubber) -40 … +70 °C
(-40 … +158 °F) (for temperatures below
-20 °C (-4 °F) AISI 304 or 316 flanges must be used)

Ebonite 0 … 95 °C (32 … 203 °F)

PTFE -20 … +100 °C (-4 … +212 °F)

PFA -20 … +100 °C (-4 … +212°F)

PTFE -20 … +130 °C (-4 … +266 °F)

PTFE -20 … +180 °C (-4 ... +356 °F) Factory mounted grounding rings type E and SS terminal box. Can only be used with remote transmitter.

PFA -20 … +150 °C (-4 … +300 °F)

PTFE -20 … +130 °C (-4 … +266 °F)

PFA -20 … +150 °C (-4 … +300 ºF)

EMC

89/336 ECC

89/336 ECC

89/336 ECC

Design

Weight

See dimensional drawings

Flange and housing material

Carbon steel ASTM A 105, with corrosion resistant two component epoxy coating (min. 150 mm) (PN 16 Non PED in size DN 700 ... 2000: Mild Steel)

or

AISI 304 (1.4301) flanges and carbon steel housing, with corrosion resistant two component epoxy coating (min. 150 mm)

or

AISI 316 L (1.4404) flanges and housing, polished

Carbon steel ASTM A 105, with corrosion resistant two component epoxy coating (min. 150 mm)

or

AISI 304 (1.4301) flanges and carbon steel housing, with corrosion resistant two component epoxy coating (min. 150 mm)

or

AISI 316 L (1.4404) flanges and housing, polished

Carbon steel ASTM A 105, with corrosion resistant two component epoxy coating (min. 150 mm)

Measuring pipe material

AISI 304 (1.4301)
(AISI 316L (1.4404) flanges and housing, polished has measuring pipe of AISI 316L (1.4435))

AISI 304 (1.4301)
(AISI 316L (1.4404) flanges and housing, polished has measuring pipe of AISI 316L (1.4435))

AISI 304 (1.4301)

Electrode material

AISI 316 Ti (1.4571)

Hastelloy C276 (PFA: Hastelloy C22)

Platinum/Iridium,

Titanium

Tantalum

AISI 316 Ti (1.4571)

Hastelloy C276 (PFA: Hastelloy C22)

Platinum/Iridium,

Titanium

Tantalum

Hastelloy C276 (PFA: Hastelloy C22)

Grounding Electrode material

Material as measuring electrodes: Exceptions - see ordering data

No grounding electrodes

No grounding electrodes

Terminal box (remote version only)

Standard Fibre glass-reinforced polyamide

Option Stainless steel AISI 316 (1.4436)

Ex ATEX (remote version only) Stainless steel AISI 316 (1.4436)

Stainless steel AISI 316 (1.4436)

Ex ATEX (remote version only) Stainless steel AISI 316 (1.4436)

Standard Fibre glass-reinforced polyamide

Option Stainless steel AISI 316 (1.4436)

Ex ATEX (remote version only) Stainless steel AISI 316 (1.4436)

Cable entries

Remote installation 2xM20 or 2x½ NPT

Compact installation

MAG 5000/MAG 6000: 4xM20 or 4x½"NPT

MAG 6000 I: 2xM25(for supply/output)

MAG 6000I Ex. d: 2xM20 (for supply/output)

Remote installation 2xM20 or 2x½ NPT

Remote installation 2xM20 or 2x½ NPT

Compact installation

MAG 5000/MAG 6000: 4xM20 or 4x½"NPT

MAG 6000 I: 2xM25(for supply/output)

MAG 6000I Ex. d: 2xM20 (for supply/output)

Certificates and approvals

Conforms to

PED – 97/23 EC, CRN

PED – 97/23 EC, CRN

PED – 97/23 EC, CRN

Material certificate EN 10204 3.1

On request

On request

Pipe and flange certificate available as option

Ex approvals

ATEX 2G D sensor

DN 15 ... 300: EEx d e ia IIC T4 - T6

DN 350...2000 EEx e ia IIC T4 - T6

Non ATEX sensors

FM Class 1 Div 2

CSA Class 1, Div 2

ATEX 2G D sensor

DN 15 ... 300: EEx d e ia IIC T3 - T6

Non ATEX sensors

FM Class 1 Div 2

CSA Class 1, Div 2

ATEX 2G D sensor

DN 15 ... 300: EEx d e ia IIC T3 - T6

Non ATEX sensors

FM Class 1 Div 2

CSA Class 1, Div 2

Drinking water approvals

EPDM lining:

WRAS (WRc, BS6920 cold water, GB)

ACS listed (F)

DVGW W270 (D)

Belaqua (B)

Custody transfer (CT) (≤ DN2000) (only together with MAG 5000/6000 CT), order as special

Cold water pattern approval – DANAK TS 22.36.001, PTB (Denmark and Germany)

Heat meter pattern approval – OIML R 75 (Denmark)

Hot water pattern approval – PTB (Germany)

Other media than water – OIML R 117 (Denmark)

Cold water pattern approval – DANAK TS 22.36.001, PTB (Denmark and Germany)

Heat meter pattern approval – OIML R 75 (Denmark)

Hot water pattern approval – PTB (Germany)

Other media than water – OIML R 117 (Denmark)

Cold water pattern approval – DANAK TS 22.36.001, PTB (Denmark and Germany)

Heat meter pattern approval – OIML R 75 (Denmark)

Hot water pattern approval – PTB (Germany)

Other media than water – OIML R 117 (Denmark)
For technical specification for transmitter - please see transmitter pages
---
Quý khách có thể liên hệ chúng tôi qua thông tin dưới:

Email: info.nonnuoc@gmail.com hoặc info@nonnuocviet.com.vn
Tel: +84 (0)911 66 8494