Đầu dò mức SIEMENS ULS200 7ML1510 | Cảm biến mức điểm kiểu sóng siêu âm SIEMENS | Level sensor SIEMENS | Đại lý phân phối SIEMENS Việt Nam
---
Siemens là hãng điện khí lớn nhất của CHLB Đức và châu Âu, các trụ sở quốc tế của Siemens đóng ở Berlinvà München. Công ty này có 6 lĩnh vực kinh doanh: tự động hóa & điều khiển, điện lực, vận tải, y tế, thông tin và liên lạc và chiếu sáng. Ngày 28 tháng 11 năm 2007, Siemens tổ chức lại thành 3 nhóm: công nghiệp, năng lượng, chăm sóc y tế với 15 phân ban. Trên khắp thế giới, Siemens có nhiều công ty con và sử dụng khoảng 480.000 nhân công ở 90 quốc gia và có doanh số toàn cầu đạt 72,488 tỷ Euro trong năm tài chính 2007

Công ty Non Nước chúng tôi chuyên cung cấp các loại Thiết bị SIEMENS của hãng SIEMENS. SIEMENS mang đến hàng loạt các giải pháp về đo lường, cảm biến và cảm biến SIEMENS có thể đáp ứng được rất nhiều ứng dụng của khách hàng. Vì thế SIEMENS được sử dụng rộng rãi trên thế giới.

---
Đầu dò mức SIEMENS ULS200 7ML1510 | Cảm biến mức điểm kiểu sóng siêu âm SIEMENS | Level sensor SIEMENS | Đại lý phân phối SIEMENS Việt Nam
---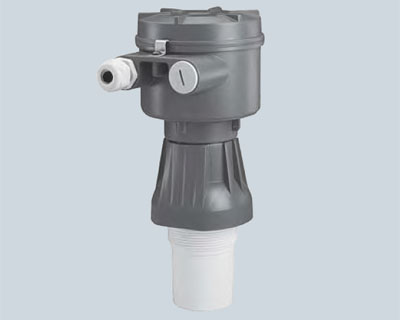 Mã sản phẩm:
7ML1510
Tên sản phẩm:
ULS200
The Pointek ULS200 is an ultrasonic non-contacting switch with two switch points for level detection of bulk solids, liquids and slurries in a wide variety of industries; ideal for sticky materials.
Benefits
• 2 switch outputs for high-high, high, low and low-low level
alarms or pump up/pump down control
• Integral temperature compensation
• AC or DC power supply
• Electronics provided with fail-safe function
• Threaded and 3A approved sanitary fitting clamp process
connections
• Polycarbonate or aluminum enclosures, Type 6/NEMA 6/IP67
• Easy, two-button programming
Application
The measuring range for bulk solids is max. 3 m (9.8 ft) and 5 m
(16.4 ft) for liquids and slurries. Unlike invasive contacting devices,
there is no material buildup on the sensor.
The level switch has a rugged design, combining the transducer
and electronics in one durable device. It has no moving parts
and is virtually maintenance-free.
The transducer, available in ETFE or PVDF copolymer, is inert to
most chemicals. This means the device can be used in the
chemical, petrochemical, water and wastewater industries. A
sanitary version of the ULS200, with an industry standard flange
option, is easy to remove from the application for cleaning. It
thus satisfies the prerequisites for use in the food, beverage and
pharmaceutical industries. The Pointek ULS200 delivers superior
performance while reducing maintenance, downtime and
equipment replacement costs.
• Key Applications: liquids, slurries, fluid materials, plugged
chute detection, chemical industry
---
Quý khách có thể liên hệ chúng tôi qua thông tin dưới:

Email: info.nonnuoc@gmail.com hoặc info@nonnuocviet.com.vn
Tel: +84 (0)911 66 8494