Đầu dò mức SIEMENS SITRANS LR200 7ML5422/7ML5423/7ML5424/7ML5425 | Cảm biến mức liên tục bằng nguyên lý sóng RADA SIEMENS | Level sensor SIEMENS | Đại lý phân phối SIEMENS Việt Nam
---
Siemens là hãng điện khí lớn nhất của CHLB Đức và châu Âu, các trụ sở quốc tế của Siemens đóng ở Berlinvà München. Công ty này có 6 lĩnh vực kinh doanh: tự động hóa & điều khiển, điện lực, vận tải, y tế, thông tin và liên lạc và chiếu sáng. Ngày 28 tháng 11 năm 2007, Siemens tổ chức lại thành 3 nhóm: công nghiệp, năng lượng, chăm sóc y tế với 15 phân ban. Trên khắp thế giới, Siemens có nhiều công ty con và sử dụng khoảng 480.000 nhân công ở 90 quốc gia và có doanh số toàn cầu đạt 72,488 tỷ Euro trong năm tài chính 2007

Công ty Non Nước chúng tôi chuyên cung cấp các loại Thiết bị SIEMENS của hãng SIEMENS. SIEMENS mang đến hàng loạt các giải pháp về đo lường, cảm biến và cảm biến SIEMENS có thể đáp ứng được rất nhiều ứng dụng của khách hàng. Vì thế SIEMENS được sử dụng rộng rãi trên thế giới.

---
Đầu dò mức SIEMENS SITRANS LR200 7ML5422/7ML5423/7ML5424/7ML5425 | Cảm biến mức liên tục bằng nguyên lý sóng RADA SIEMENS | Level sensor SIEMENS | Đại lý phân phối SIEMENS Việt Nam
---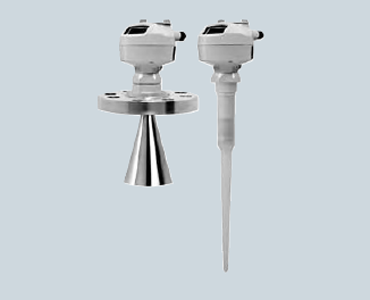 Mã sản phẩm:
7ML5422/7ML5423/7ML5424/7ML5425
Tên sản phẩm:
SITRANS LR200
SITRANS LR200 is a 2-wire, 6 GHz pulse radar level transmitter for continuous monitoring of liquids and slurries in storage and process vessels including high temperature and pressure, to a range of 20 m (66 ft).
Benefits
• Graphical local user interface (LUI) makes operation simple
with plug-and-play setup using the intuitive Quick Start Wizard
• LUI displays echo profiles for diagnostic support
• Communication using HART® or PROFIBUS PA
• Process Intelligence signal processing for improved measurement
reliability and Auto False-Echo Suppression of fixed obstructions
• Programming using infrared Intrinsically Safe handheld programmer
or SIMATIC PDM
Application
SITRANS LR200's unique design allows safe and simple programming
using the Intrinsically Safe handheld programmer
without having to open the instrument's lid. It also features a
built-in alphanumeric display in four languages.
The SITRANS LR200 has a standard Uni-Construction polypropylene
rod antenna that offers excellent chemical resistance and
is hermetically sealed. The Uni-Construction antenna features
an internal, integrated shield that eliminates vessel nozzle interference.
Start-up is easy with as few as two parameters for basic operation.
Installation is simplified as the electronics are mounted on
a rotating head that swivels, allowing the instrument to line up
with conduit or wiring connections or simply to adjust the position
for easy viewing. SITRANS LR200 features patented Process
Intelligence signal-processing technology for superior reliability.
• Key Applications: liquid bulk storage tanks, process vessels
with agitators, vaporous liquids, high temperatures, asphalt,
digesters
---
Quý khách có thể liên hệ chúng tôi qua thông tin dưới:

Email: info.nonnuoc@gmail.com hoặc info@nonnuocviet.com.vn
Tel: +84 (0)911 66 8494