Cảm biến đo mức điện dung Elobau - Capacitive level sensor Elobau | Đại lý Elobau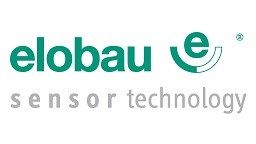 ---
Elobau là 1 hãng sản xuất cảm biến lớn của Đức. Với hơn 40 năm kinh nghiệm, các sản phẩm Elobau ngày càng phổ biến trên thế giới.

Công ty Nhiệt Cơ Điện Non Nước chúng tôi chuyên cung cấp các loại thiết bị cảm biến Elobau của hãng Elobau GmbH.

---
Cảm biến đo mức điện dung Elobau - Capacitive level sensor Elobau | Đại lý Elobau

---
Capacitive level sensor 212KK.0.
For conductive media (coaxial)
Capacitive level measurement
Mounting thread G 2"
Pipe length up to 2000 mm
Material: PVC (mounting head), stainless steel (probe)
Current or voltage output available
Highest measurement resolution
Temperature range from -20 °C to +80 °C
IP65 protection class
Capacitive level sensor 212KN.0.
For non-conductive media (coaxial)

Capacitive level measurement
Mounting thread G 2"
Pipe length up to 2000 mm
Material: PVC (mounting head), stainless steel (probe)
Current or voltage output available
Highest measurement resolution
Temperature range from -20 °C to +80 °C
IP65 protection class
---
Quý khách có thể liên hệ chúng tôi qua thông tin dưới:

Email: info.nonnuoc@gmail.com hoặc info@nonnuocviet.com.vn

Tel: +84 (0)911 66 8494