Bơm thùng phuy DEBEM - Drum transfer pump DEBEM | DEBEM Việt Nam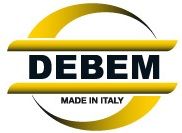 ---
DEBEM là nhà sản xuất máy bơm phuy, bơm hóa chất hàng đầu thế giới từ Ý. Trải qua hơn 30 năm phát triển, các sản phẩm của DEBEM đã được sử dụng rộng rãi trên thế giới.

Công ty Nhiệt Cơ Điện Non Nước chúng tôi chuyên cung cấp các loại bơm DEBEM của hãng DEBEM.

---
Bơm thùng phuy DEBEM - Drum pump/container pump DEBEM
---
Series TR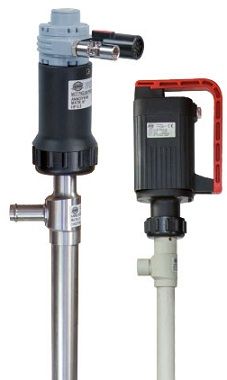 Available with fully-interchangeable electric or pneumatic motor, these pumps have an open impeller that allows continuous pumping of clean corrosive liquids having apparent viscosity of up to 600 cps with 500-watt electric and pneumatic motor (at 20°C) and 900 cps with 800-watt electric motor (at 20°C). TR-EL series pumps driven by an electric motor are also fitted with a safety cut-out switch that prevents accidental restart after a power outage.

---
Quý khách có thể liên hệ chúng tôi qua thông tin dưới:

Email: info.nonnuoc@gmail.com hoặc info@nonnuocviet.com.vn

Tel: +84 (0)911 66 8494